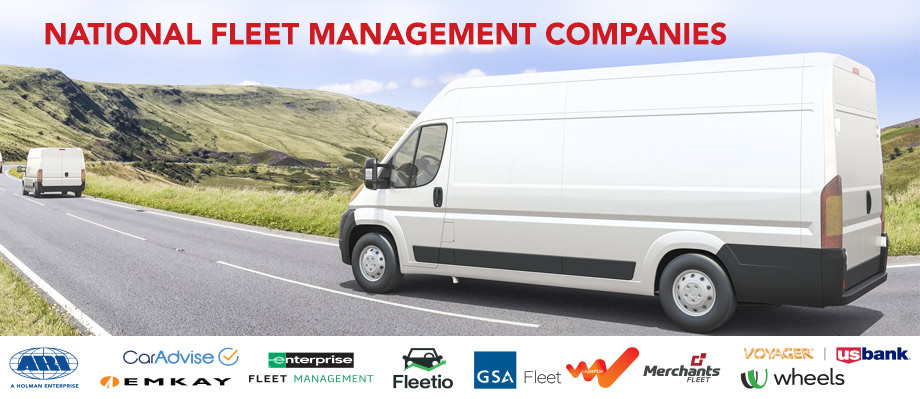 Discount Tire Fleet
At Discount Tire Fleet, we can take care of the tire and wheel needs for your business or fleet of vehicles—all with unmatched customer service in our +1,000 stores across the country.
Join the Discount Tire Fleet Program
To get started, please complete and submit the form below:
Once the inquiry has been reviewed one of our Fleet Specialists will contact you. If you have any questions you can always get in touch with our friendly staff at (866) 895-8032 or email DT_Fleet@discounttire.com
Already have an account?
Sign-in to the Fleet portal to view account information or give us a call at (866) 895-8032
Need to make a payment? You're in the right spot.
Unmatched Value
We provide competitive pricing based on the size of your fleet (5 or more vehicles qualify). 
Our treadwell™ tire guide provides recommendations for all fleet vehicles, including work trucks, work vans, light duty trucks and some equipment vehicles.
Our safety-minded culture ensures an inviting, easy and safe experience. All of our locations utilize state-of-the-art equipment when installing or providing services.
We offer service appointments at all of our locations to keep down-time to a minimum and to help you keep your schedule organized (you can also book online). 
We provide free services, including: tire inspections, air checks, rotations, rebalancing, flat repair and TPMS services.
Discount Tire Direct offers direct shipping for business fleets outside of our service areas.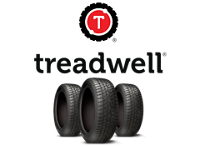 Need help finding tires?
Get started with treadwell, the same great recommendation you would find in the store.
use our tire guide
Track your Fleet with Telematics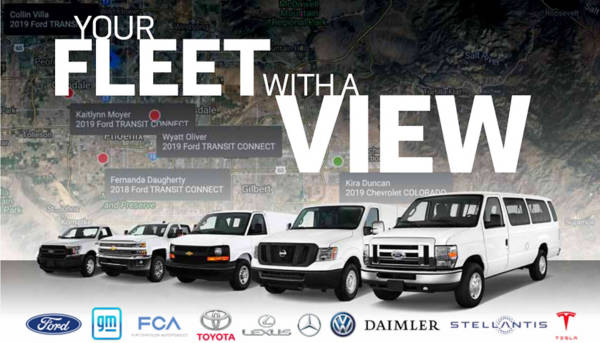 Can you track your fleet vehicles as easily as tracking a package on Amazon? Yes you can with Fleet Telematics OEM Data powered by Motorq. It's a fast, easy and inexpensive way to keep track of your fleet at any time of the day.
View your fleet's portal data from your mobile phone or desktop with an easy-to-use simple interface that will provide vehicle location, events, alerts and reporting.
No hardware required and... without dongles. Setup is fast... your fleet's data will be available in a few hours.
Sign-in to the Fleet Portal to learn about Telematics.
Save up to 25¢/gallon on gas!
Want to save up to 25¢/gallon at 95% of gas stations nationwide on your fleet? Get access to exclusive gas station deals in the GasBuddy app. Enrollment takes just a few minutes. No credit checks, just savings.
Sign-in to the Fleet Portal to learn about GasBuddy.
Learn more

WHAT OUR CUSTOMERS SAY
Thanks, Discount Tire Fleet for your excellent service and low pricing. Phil [Discount Tire Fleet Sales Specialist] has helped us with his extensive knowledge and guided us to the best tire for the job. The great price and availability have made us very competitive in a tight market. A big thank you to Phil and Discount Tire Fleet.

Rick Shelby
Strawberry Motorwerks
I have been working with Discount Tire Fleet for almost 10 years. The selection, prices and—most importantly—the customer service are beyond excellent. When I call and speak to my rep personally, I am ensured we have the right tire for the right application. The knowledge of load and speed ratings along with the interchangeability between certain sizes makes my job so much easier and saves me money and time. I cannot say enough good things about this company and its employees! Keep up the excellent work!

David Moore
Moore Quality Cars
I wanted to share with you that I had a great experience today with Discount Tire Fleet. I pulled up and was greeted by Chris, who already knew me by name. Approvals worked great on my end and I was in and out in less than an hour. Great job on the A+ experience!

Ryan Boyle
CarAdvise
BFGoodrich Tradesman Support Program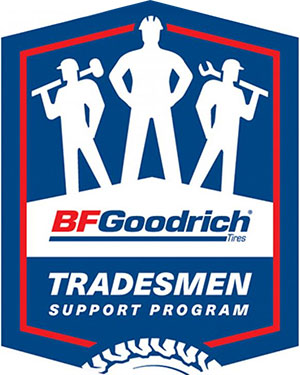 Purchase a set of BFGOODRICH® tires?
You may be eligible for a reward - Learn more
Already have an Account?
Kevin Gatti - 602-735-1815 - kevin.gatti@discounttire.com
Jim "Nick" Regotti - 602-735-1817 - james.regotti@discounttire.com
Tim "Wyatt" Trottier - 602-735-1871 - tim.trottier@discounttire.com
Ron "RJ" Hesselgrave - 602-735-1823 - ronald.hesselgrave@discounttire.com
Jason Davis - 602-735-1840 - jason.davis@discounttire.com
Josh Merrill - 602-735-0363 - josh.merrill@discounttire.com
Phil Locascio - 602-735-1864 - phillip.locascio@discounttire.com
Brian Pendley - 602-735-1872 - brian.pendley@discounttire.com
Gary Mesenhimer - 602-735-0994 - gary.mesenhimer@discounttire.com
William Storr - 602-735-1830 - william.storr@discounttire.com